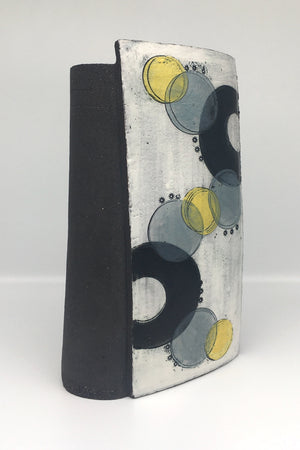 Large Wrap Pot - Textured black with black crescent and many bold yellow spots
An individually crafted form, created from textured black clay with a raised front panel which is decorated with slips and glazes over impressed textures. The piece is slab built and oval in shape. It is one of a collection of ceramic vessels inspired by the sea, sand and coastline, in the Californian winter sunshine.
The piece is fired to stoneware and is waterproof.
Approximate dimensions - 24.8 cm in height, 9 cm deep and 15.5 cm at the widest point.
---